Honeycomb Hexagon Shaped Canvas Prints
I sell these custom hexagon shaped canvas prints in my shop, and received an inquiry from a customer today asking about the connecting clips that allow you to connect multiple prints together, and hang the assembly as a single unit.  She was surprised that I sold them seprately, and charged for them, as she had an offer from another company which included the clips AND FREE SHIPPING.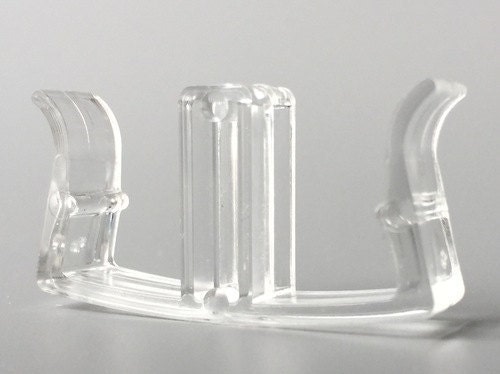 I explained to her the reason that I sell the clips separately is that not all of my customers need or want them, and why make a customer pay for something they don't need or want? Call me old fashioned, I always try to see things from my customer's perspective:)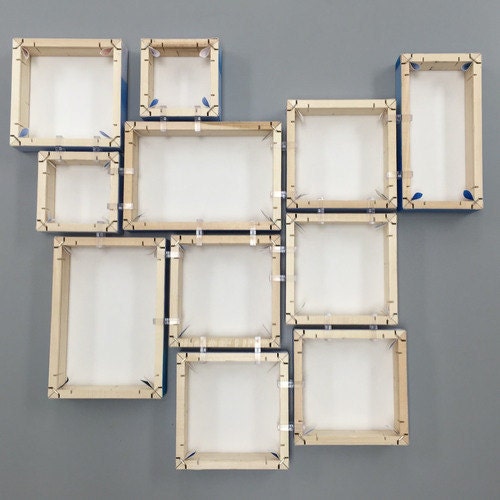 Her comment was, "Wow, these are REALLY expensive on Etsy".  So being curious about the competitor's offer, I asked if she would mind sharing it.  Well she did, and it was eye opening as to the discount gimmicks that online shops play with their pricing and discounts.
Apples To Apples Comparison--My Shop VS The Competitor
This customer wanted four of these adorable hexagon shaped canvas prints which I create in my own studio and have sold many, many sets of to very happy customers.
ThePreciousPast Pricing: (My Shop)
Four hexagon prints = $59.50
Ten connecting clips sold separately = $19.00
Shipping = $10.75
Total for ThePreciousPast = $89.25 (I always refund the shipping on the clips if  the customer orders them, and package them along with the prints).
Competitor's Pricing:  We will not name names here, not a very cool thing to do online.
Four hexagon prints = $97.49 with the ten connecting clips and FREE shipping
Hence, ThePreciousPast package is actually $8.24 less than the competitor's offer.
Here's what I find really interesting:  The competitor has a regular price for this SAME package of $129.99, which is $40.74 MORE than my everyday price.  They discounted this at 25% to get to the $97.49 package price.  The question then becomes, is this their standard practice, or, is this a limited time offer?  Who knows, only by monitoring this for a while, will I be able to make that determination.

About Quality
I am in my third year of running two successful Etsy shops, ThePreciousPast which sells fine art prints, and PersonalizedPassions which wells personalized lifestyle sublimation items like tee shirts, coffee mugs, mouse pads, coasters, etc.
I am a fanatic about quality with all of my products and study to learn as much as I can.  For my prints, I only use the finest archival canvas, inks, and paper products available.  In the end it matters as I guarantee for 100 years, or your lifetime, whichever comes first, that I will replace any print that ever fades or cracks.
Just like everything in life, canvas comes in all grades, cheap, good, better, and best.  I DO know that I only use the best and the number of glowing reviews about the quality of my prints bears witness to that fact.
What I find very interesting is that when you look at the competitor's offer, there is NOTHING about quality anywhere, no mention of the specs of the canvas they use, so, in my opinion, caveat emptor, let the buyer beware.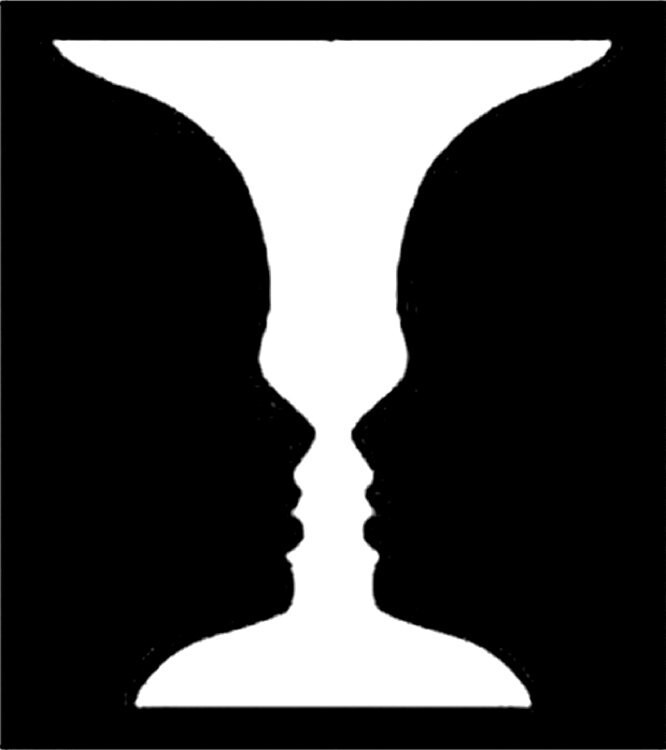 Conclusion
After pointing out these items to my potential new customer, I have not heard back from her as of this writing, but, hopefully she will come to her senses and buy from ThePreciousPast and pass on the other unknown quality competitive offer.
In the end, it's all a matter of perception on how we make the many decisions in our daily lives.
What would you do in this situation?  We'd love to hear your comments.
Thanks for checking in with us today!
Steve
PS  For our regular updates from our world of fine art prints and other lifestyle enhancing products, be sure to subscribe below.