Going About My Daily Routine from Cheverly, MD
OMG, I am always AMAZED at what I see as I move about taking care of things in my daily life, and in my two Etsy shops, ThePreciousPast, and PersonalizedPassions.etsy.com. 
Today, I had to go to College Park, MD, and pick up a large format print from my printing partner to ship to a new customer in London.  College Park is the home of the University of Maryland and a lovely suburb of the grand dame,  Washington, DC.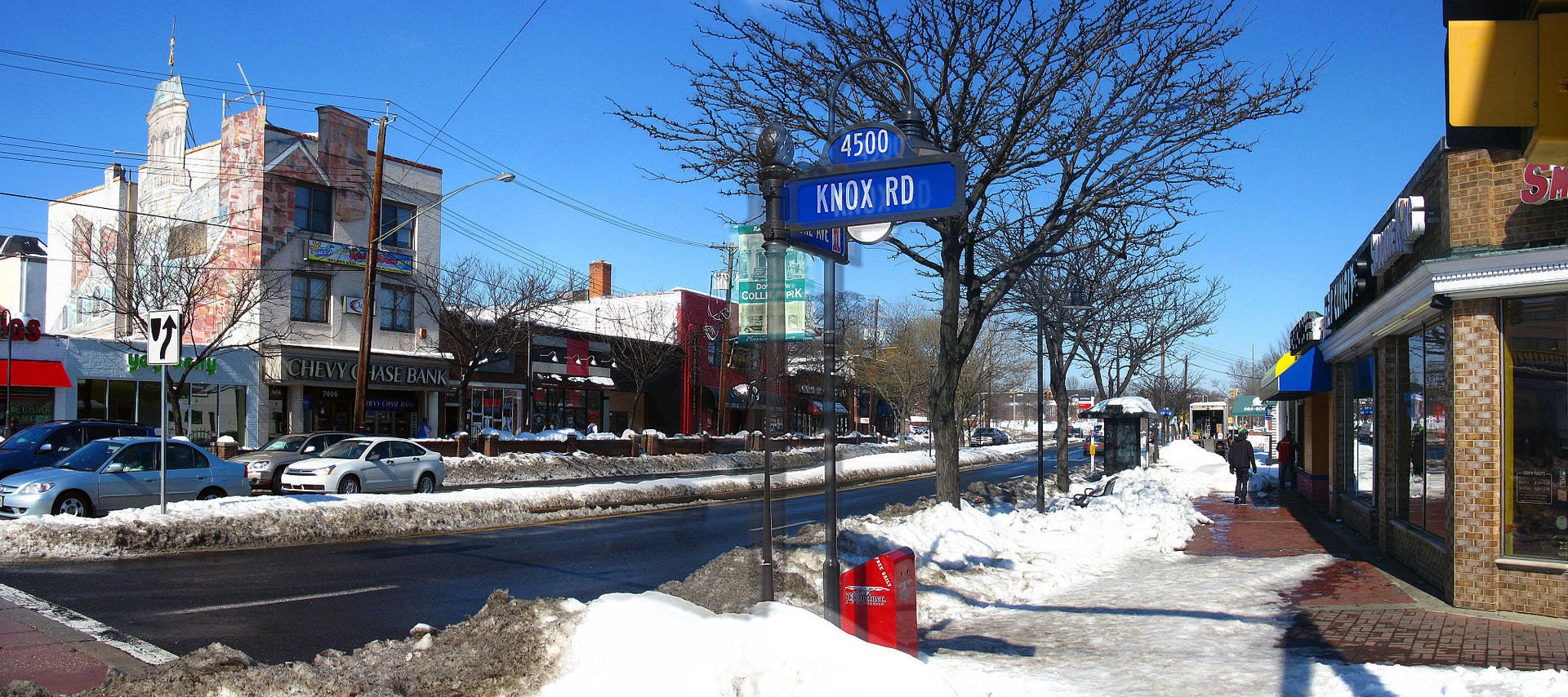 The print was taking FOREVER to download on his equipment, so I thought I'd take a stroll over to the new Whole Foods Market and do a little shopping.  This location just opened last year in a brand new shopping plaza, the Riverdale Park Station, which, BTW, is a delightful place to shop. More and more shops are popping up every time I go there.  BTW, LOVE their website, it's fresh and always being updated.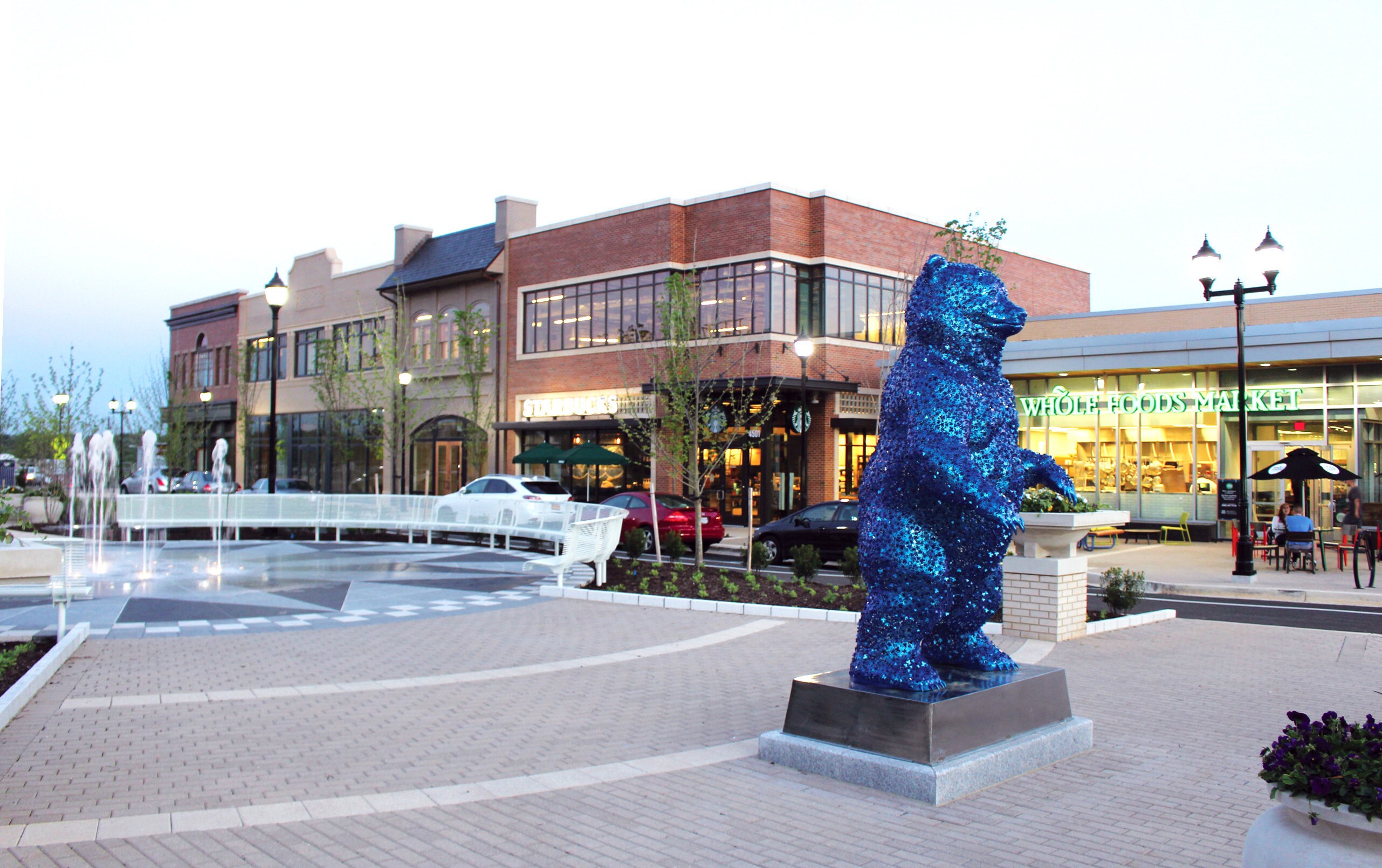 RIVERDALE PARK STATION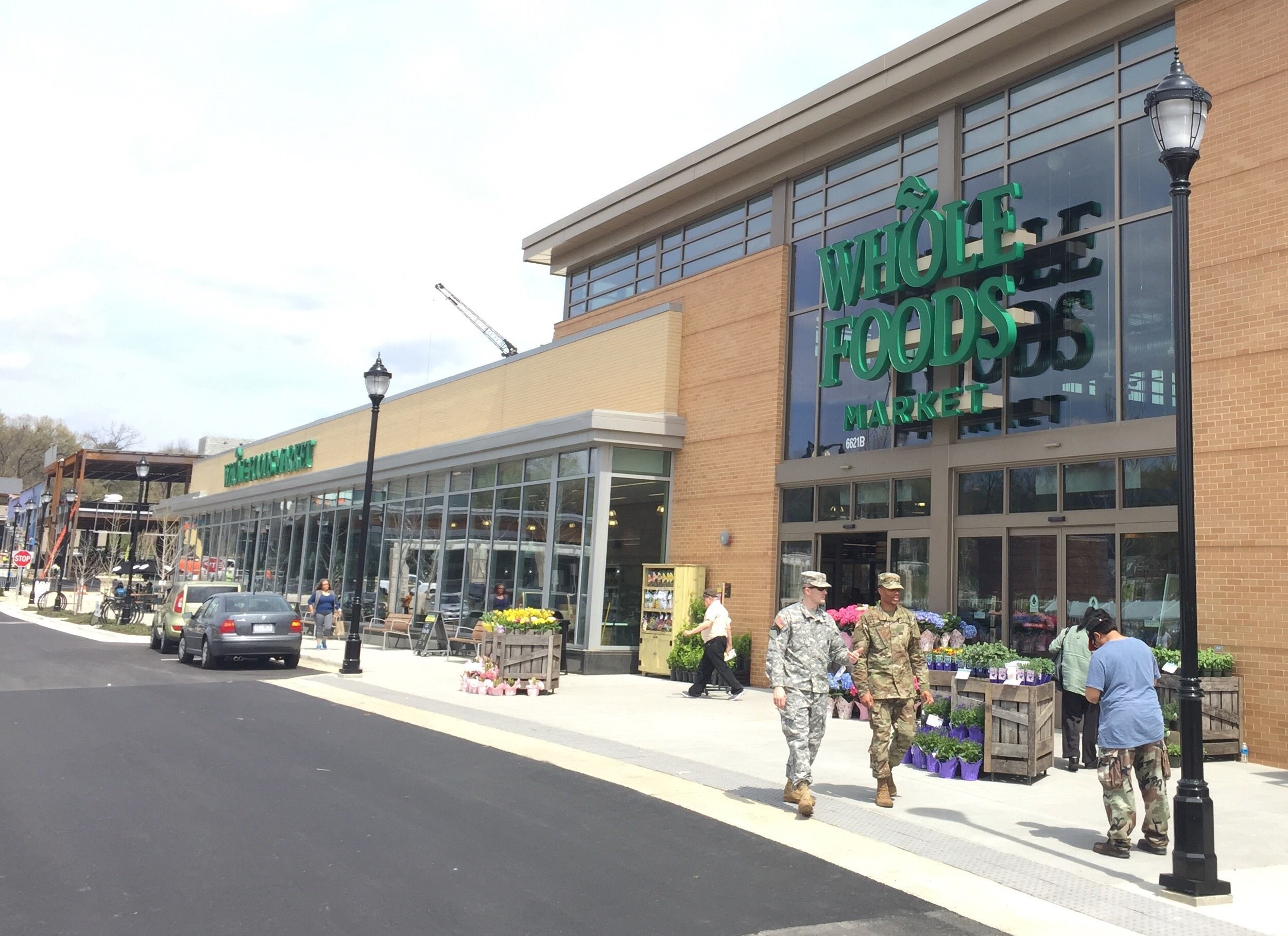 WHOLE FOODS MARKET RIVERDALE PARK STATION
As I finished checking out, and headed to the door and got closer to my Jeep, I noticed something a little different in my peripheral vision, it was an interesting looking vehicle, just two sections over from where I had parked in the parking lot. I just HAD to investigate this a little more and snapped these two digital pics with my iPhone.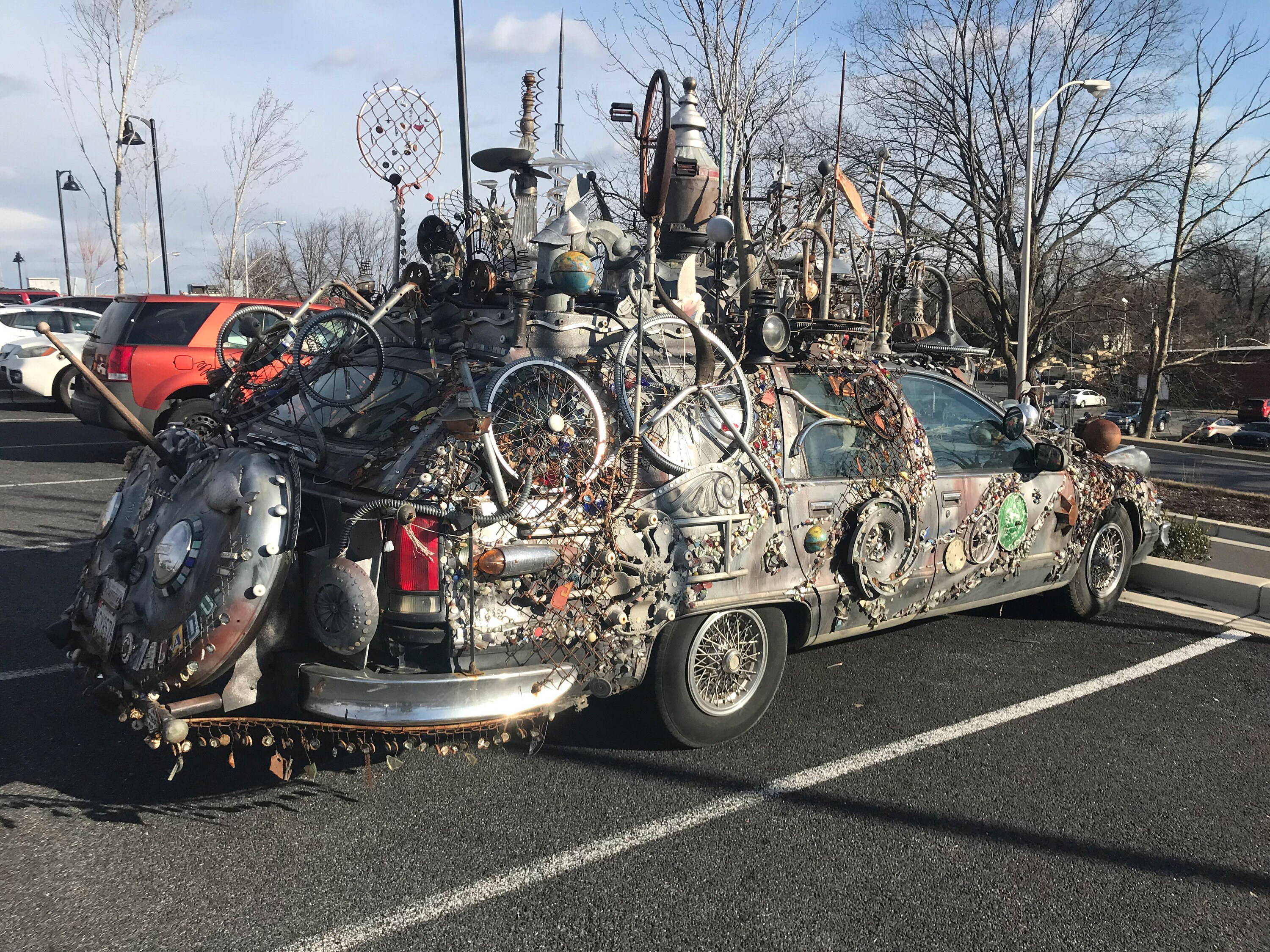 I have to tell you, I should have spent a bit more time investigating this creation, however, we had 60-70 MPH winds when I was there and it was not fun just getting back to my vehicle.  But, please take a very close look as this masterpiece, it's well designed, balanced, and although it's not my style, I do appreciate the design aesthetics that it represents.
WHEELS WHEELS AND MORE WHEELS!
Everything is very well placed from a design perspective, and it flows like a great piece of art should, your eye just does NOT stop, from one bobble, to the next.  While I did not see it moving, I could tell just by inspecting it that the forms were well attached for movement and seemed very secure.  KUDOS to this designer, whoever he/she is!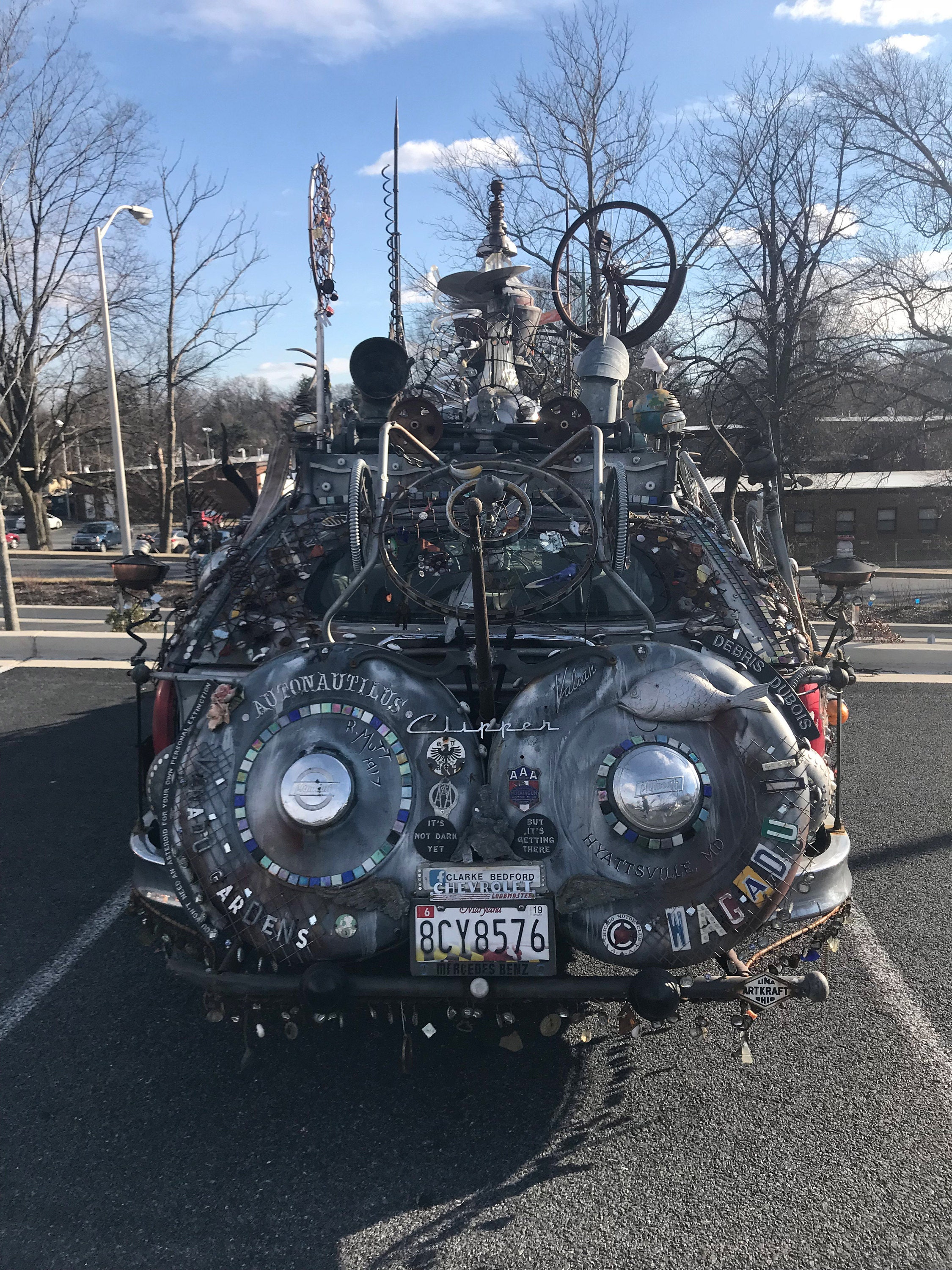 LET'S HEAR IT FOR THE BOOBS!
Speaking of circular things, the first thing that came to mind when I saw the rear of this creation is BOOBS, glorious BOOBS!  Continuing with the circular design motif, this designer captured everyting on the REAR of the vehicle with this amazing dual wheel cover display, aka, BOOBS!
Also for out turret fans, notice all of the well appointed turrets affixed to the roof of this masterpiece. If these were not fastened down and installed properly, they would fall over, so KUDOs again to the designer for these great turrets and the fact that they are SOLIDLY installed and stay put!
CONCLUSION
I conclude that although this is not directly my style, I DO respect the design elements and the fine workmanship and craftsmanship that went into creating it.  Just the fastenting and welding components alone are enought to baffle a novice, so this designer KNOWS what they are doing:)
We always look forward to hearing your comments, and contributions!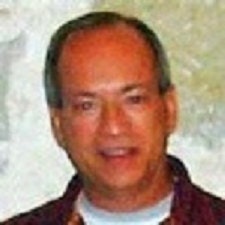 Cheers!
Steve